---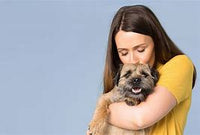 At Tail Blazers Sudbury we work extremely hard to dig up the facts in the Pet Industry and do our absolute best to bring you the best choices in dietary and supplemental considerations.  Each of our team members undergo a great deal of training and are certified in pet Food Nutrition and some are certified in Raw Food Nutrition as well.  We understand our products and why we carry certain products rather then others. We are backed by over 20 years experience in the pet wellness industry by Franchise support. We follow and receive training from leading Holistic Veterinarians that understand and believe that "Food can be Thy Medicine."
If you are on a new journey with a new puppy or kitten; If you have adopted a new dog or cat; If you are dealing with a health crisis or concerns and are looking for holistic solutions – we are here to help you navigate the intricate world of pet food nutrition and supplements.   We would be happy to provide you with a consultation to determine the best fit and budget for your companion animal(s). 
We are not veterinarians and cannot give you diagnoses or medical advice – but if you want an honest, educated, unbiased opinion on Pet Food Nutrition and Supplements then you have come to the right place. Our goal is to empower you to make the best choices possible.
"
Our
N
O
TRICKERY
Promise"
✓
We promise to dig through the
f
acts from Pet Food Manufacturers and
only
allow the
best
to come in. If we do not carry a brand of food… there could be a reason!
✓
We promise that you will receive
truthfulness.
We are not affiliated with any
one 
manufacturer and we will give you our researched opinion on what food is the best match for your companion animal's needs.
✓
We promise that our
consultants receive
no 
commission and are never required to up-sell.  You will only receive
honest suggestions to
empower
you in making the best decision
s
.
✓
We promise to stay on top of industry trends and
marketing
deceptions to better
serve
you.
✓
We
promise that we
will
do our best to not
fall for
false and misleading
marketing ploys that give empty promises
and
are
designed to
fool consumers.
✓
We promise to continue learning, growing, and cultivating our commitment to you and your companion animal
(s)
.
This consultation is intended to provide information on the options available to you in order for you to make informed choices for your companion animals.  Each animals health and nutritional situation is unique.  This information is not intended for use in diagnosis or treatment of specific health problems or diseases, and should never be considered as a substitute for veterinary advice.