---
100% Biologically Appropriate RealSuper-Food!


The Diet Nature Hasn't Caught Up With™
Urban Wolf is a Unique One-of-a-Kind product unlike any other dog food in the world.
Our remarkable super-food diet outdoes what nature intended:

Professionally developed as a diet for rescued wildlife, we soon realized that
feeding a wolf, coyote or fox was no different than feeding our own valuable show dogs. 
With some powerfully nutritious modern updates, we adapted it for our own dogs and over
a decade ago the first Urban Wolf was born. 
The result is a remarkably superior diet that no wild animal would be able to get forever itself in the wild.
High in antioxidants and rich in bioavailable phyto-nutrients:
Urban Wolf is the diet nature hasn't caught up with.
Urban Wolf is the world's original grain-free biologically appropriate real super-food diet mix for dogs that allows you to make your own
powerfully nutritious homemade super-food quickly,
easily and very economically.
Urban Wolf was developed on real canines, on generations of real breeding dogs -
NOT simply by computer or copied from of a book. 
Urban Wolf meets & exceeds AAFCO Guidelines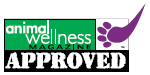 We Have a Simple Philosophy


Listen to Nature.
Work with Nature.
Feed dogs as close to Nature as possible.
By mimicking and matching  the foods that canines evolved eating,
along with some healthy and beneficial modern updates,
& your choice of cooked or raw meat,
URBAN WOLF is as close to Nature as you can safely get.
 
Urban Wolf Has Evolved to Reach the Pinnacle of Dog Food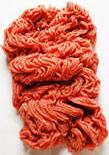 How Simple, How Easy, How Economical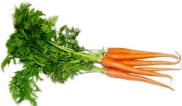 We take pride in our innovative whole food health products that are ideal for any dog.  
We don't just make promises, you will discover for yourself our products deliver excellent results.

So, what do we offer?  We make it easy and economical for you to make your own highly
digestible nutritious homemade Super-Food for your dog.  And when we say easy, we mean easy! 
Simply put, you add Urban Wolf to your own cooked or raw ground meat, mix and there you have it -
Fresh, nutritious homemade super-food dog food.
This food is typically 1/2 the price of other commercially frozen pet foods and
about the same price as premium kibble. 
Did you know that for the price of a regular coffee a day,
you could be feeding Urban Wolf to your small dog?

Why Urban Wolf For Your Dog?


Because our ingredients look like something you
would put on your plate for dinner!